Changes in Sick Leave Begin
January 1, 2022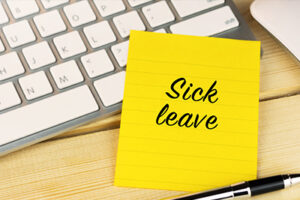 Starting January 1, 2021, for employers with 16 or more employees, and starting January 1, 2022, for all employers, the Emergency Paid Sick Leave Act requires employers to provide paid sick leave to their employees, accrued at one hour of paid sick leave for every 30 hours worked, up to a maximum of 48 hours per year.
2021 – EMPLOYERS WITH 16 OR MORE EMPLOYEES
STARTING JANUARY 1, 2022 – ALL EMPLOYERS REGARDLESS OF HOW MANY EMPLOYEES
**Eger CPA is committed to helping you with this tax credit and any other tax and accounting services you or your small business may need.  Please contact us and we would love to discuss how we can help.  CONTACT US NOW!